Companion's built-in, dual USB charging port means
your devices won't run out of charge before you do.

We've made buying a couch simpler, easier and more delightful.
Typically salesmen sit in department stores counting their commission cheques. Furniture is almost always overpriced to factor in bonus payments for sales staff.
This means that you may be sold a couch that you never wanted, with a terrible returns policy that traps you in for years.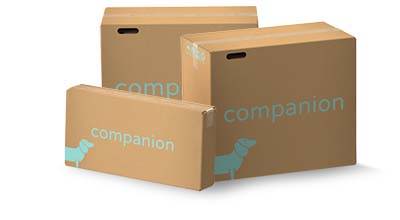 It's so Much Easier to Get Inside

Companion Couches comes in conveniently sized boxes. No issues getting it inside almost any home. Perfect for poky stairwells or small doorways. Terrace houses and apartment buildings - we're lookin' at you!

How do I check the time of my delivery?

Just get in touch on the messenger chat (you can find it on the bottom left-hand corner of the website, you'll get a response from one of us within minutes :)

Our entire range is shipped directly to you. No Salesmen taking commission. No expensive showrooms to sell our stock.

We give you 30 days to decide whether you love your Couch - that's 4 whole weeks to slouch, lounge and generally laze about in blissful comfort - and if you don't love it as much as we think you will, we'll refund you upon return.