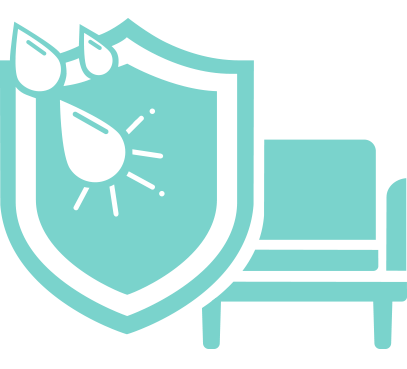 Our super soft fabric has stain resistant treatment applied to it so that even when life gets messy, your couch doesn't.

What is it? Life gets messy - we should know, because on an average day, we generally have multiple dogs sharing our work-space with us. All our Companions come clean in one or two wipes, even after many months of wear.
While we don't suggest you push your luck - we've designed Companion Couch with a protective shield that stops red wine stains, most liquids and hair from pets, and just about anything else you can throw at it.
During the production of Companion Couch modules, hydrophobic treatment is applied to all fabric surfaces. In other words - it's ready to go right out of the box.

Red wine, grass stains, any sort of mess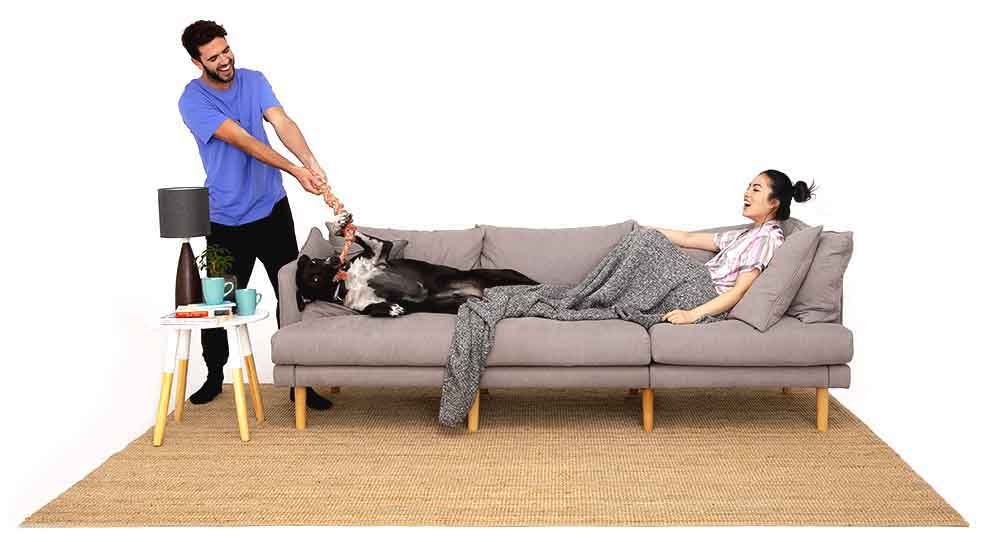 It's pretty complicated - but basically, molecules which have colour and cause stains are usually 'polar,' and these polar molecules do not prefer to adsorb to non-polar, low energy surfaces like Scotch Guard.
Our treatment is very similar to Scotch Guard, a formula that's been used and loved for years.

What is the safety profile of the hydrophobic treatment?

Your Companion Couch is completely safe and has no nasty chemicals. Our products are compliant with all Australian safety standards - the current national occupational exposure standard for most chemicals in the production process is 1 ppm 8-hour time weighted average (TWA) and 2 ppm short-term exposure limit. We comply with a harsher international standard that dictates these levels be kept under 1 ppm.