Stay up to date with all the Companion News and special offers! Follow us on Facebook and Instagram and sign up to our mailing list.
We believe the best way to test-drive a couch is a weekend Netflix binge.That's why we offer a Risk Free 120 day trial.If you don't love it, we'll give you a full refund and pick it up, free of charge!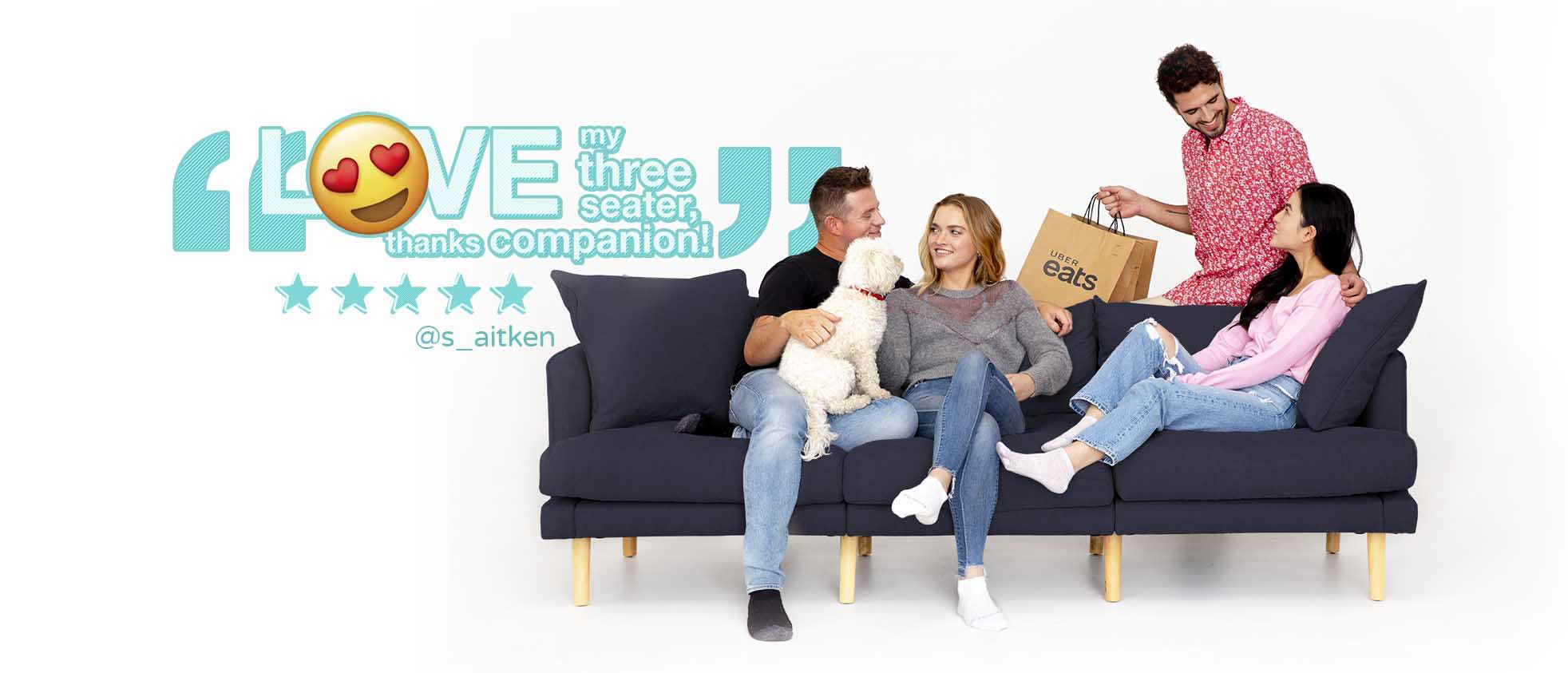 I recently took delivery of a three seater Companion Couch, and I'm in love! Coming as a flat pack means no having to struggle dragging a sofa up three flights of stairs - huge tick.

So easy to put together (and dismantle when I eventually have to move!), and ridiculously comfy. Looks super fancy, no one would ever guess it was a flat pack couch out of a box!

Thanks guys, love my Companion Couch - let me know when you release a chaise add-on and I'll be the first in line!